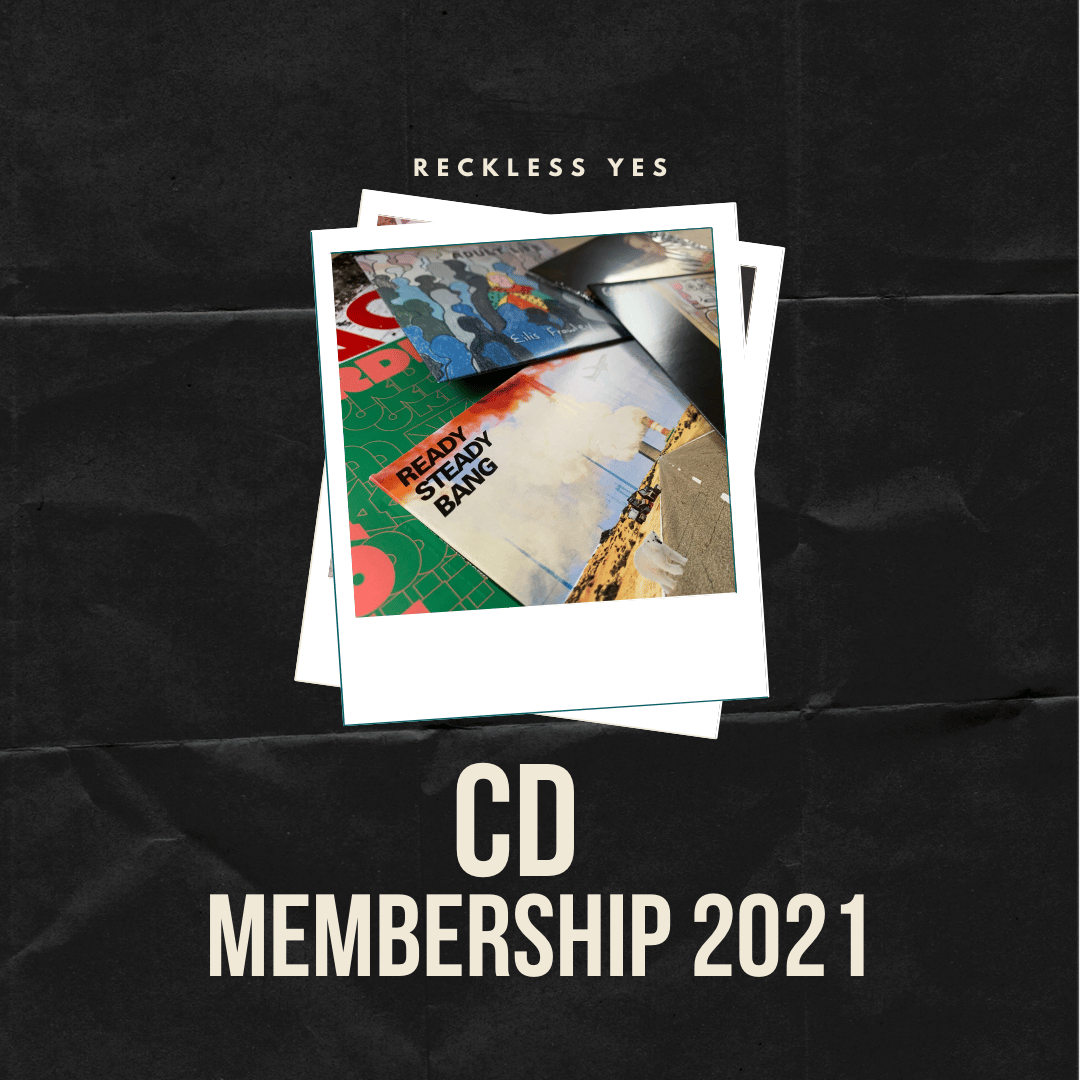 If you like your music on CD then this is the membership for you.
It's a great way to discover a new band to love, get an early (maybe even collectable) vinyl release from emerging artists, and save yourself money while making sure the musicians get paid fairly.
"Great progressive label, incredible new bands, and cheap as chips" – RY 2020 member
What's included?
Reckless Yes CD members get:
- all our 2021 releases
- where they are on CD you'll receive this format as well as,
- a lossless digital version of all 2021 releases (digital vault available from January 2021)
- bundles shipped quarterly for one flat (and subsidised) postage fee
- releases much cheaper than buying individually on general release
- discounts on Reckless Yes merch (tea towel anyone? Mug?)
- private members group to get all the latest news and access to our releases
- NEW for 2021: regular email updates
- and the knowledge you're directly supporting independent artists
SAVE MORE: subscribe before the end of February 2021 and get the membership at a reduced rate - the cost rises (if there's any subscriptions left!) from 1 March 2021.
You'll save around £50 through CD membership, compared to buying all the releases at retail / mail-order price.
What are we releasing?
Our release schedule so far (global pandemic and politics allowing) looks like 6 CD LPs, plus 5 other format albums or EPs, and the usual slew of digital singles from them.
In 2021 we'll be bringing you releases from Nervous Twitch, Fightmilk, Paper Birch, The Crystal Furs, Japan Review, Eilis Frawley, Piney Gir, th'sheridans, Bitch Hunt, Grawl!x and The Other Ones.
How does shipping work?
Shipping for physical memberships - due to the rising costs of shipping and wanting to keep this cost effective for you this year we've decided we'll ship once per quarter. This means you'll get some releases early, and some a little after general release - we'll try and make sure most of them land with you early and you'll have access to the digital vault before release too.
We've subsidised shipping as far as we can while still being fair to the artists and to you. It may seem very expensive at the checkout but this covers you for the four bundles you'll receive this year
Can I buy as a gift?
If you want to give a CD membership as a gift (great idea btw) then go through the checkout with your own details and get in touch to let us know who the gift is for. We'll be able to transfer the membership to the recipient and give you some options on how you'd like to let them know about their gift.