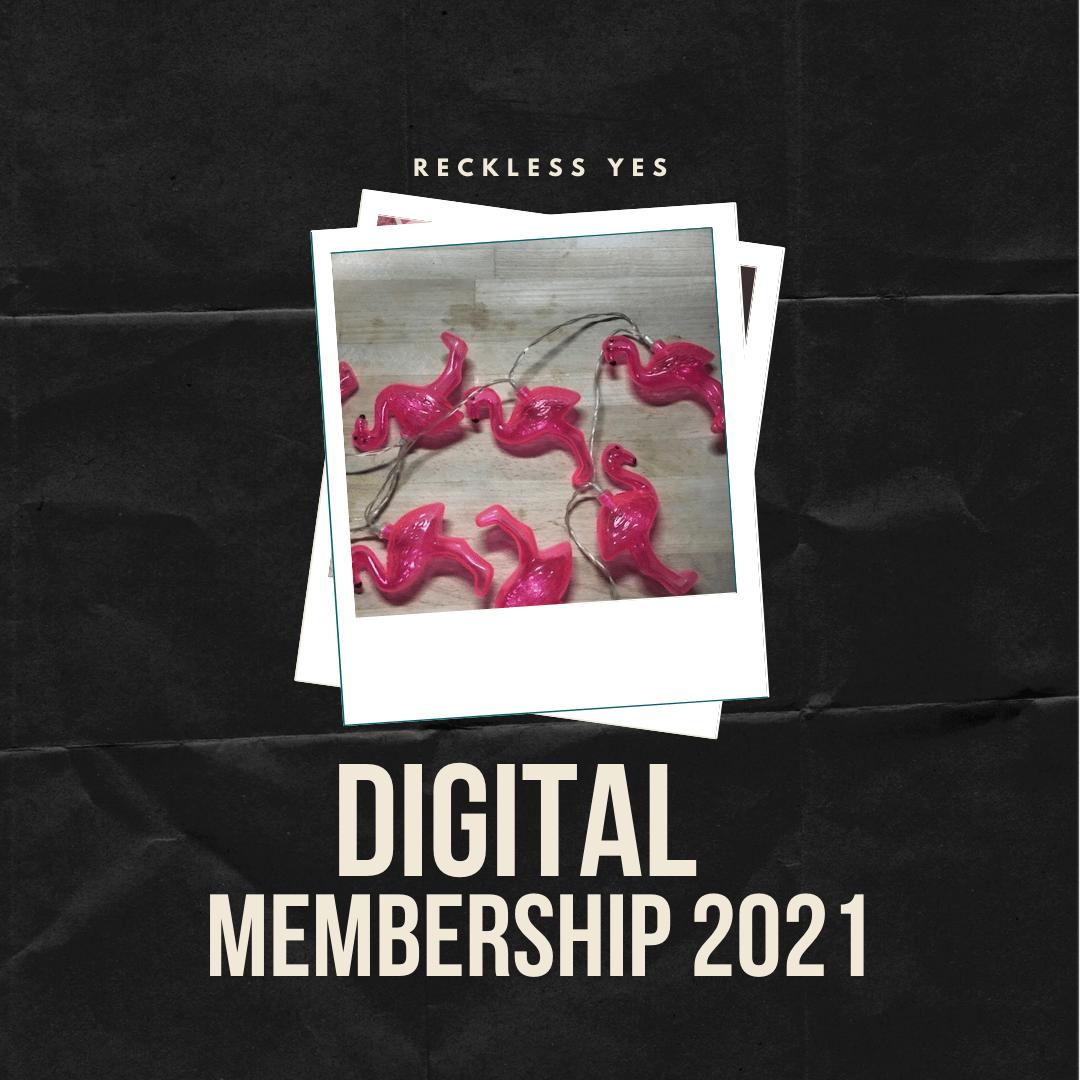 If you love your music digitally but also respect artists enough not to just stream then our digital membership is the right option.
It's a great way to discover a new band to love, and save yourself money while making sure the musicians get paid fairly.
"Great progressive label, incredible new bands, and cheap as chips" – RY 2020 member
What's included?
Reckless Yes digital members get:
- all our 2021 releases
- as a lossless digital version of all 2021 releases (digital vault available from January 2021)
- discounts on Reckless Yes merch (tea towel anyone? Mug?)
- private members group to get all the latest news and access to our releases
- NEW for 2021: regular email updates
- and the knowledge you're directly supporting independent artists
Taking out a Reckless Yes digital membership saves you around £90 compared to a 12 month Spotify Premium account - and your money directly benefits artists through offsetting the costs of their release and helping them make a profit on their work sooner.
What are we releasing?
Our release schedule so far (global pandemic and politics allowing) looks like 9 LPs, plus at least 2 EPs, and the usual slew of digital singles from them.
In 2021 we'll be bringing you releases from Nervous Twitch, Fightmilk, Paper Birch, The Crystal Furs, Japan Review, Eilis Frawley, Piney Gir, th'sheridans, Bitch Hunt, Grawl!x and The Other Ones.
Can I buy as a gift?
If you want to give a membership as a gift (great idea btw) then go through the checkout with your own details and get in touch to let us know who the gift is for. We'll be able to transfer the membership to the recipient and give you some options on how you'd like to let them know about their gift.